Dr. Bruce Hall
Vice President and System Chief Medical Officer
Clinical Advisory Group, BJC Center for Clinical Excellence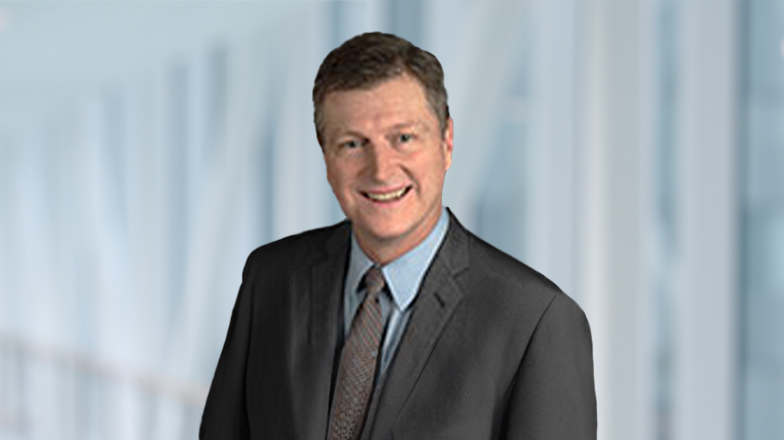 Dr. Bruce Hall is Vice President and System Chief Medical Officer for BJC HealthCare and leads the Clinical Advisory Group for the BJC Center for Clinical Excellence. Dr. Hall oversees clinical advisory services focusing on identifying high impact clinical quality, coordination, integration, and resource management issues, and efforts to address these topics relevant to priority populations. Dr. Hall and the Clinical Advisory Group advance physician engagement strategies to create and fortify clinical service coordination, cohesion, and standardization across the health system, in order to improve clinical outcomes, decrease preventable harm, and enhance efficiency of resource utilization. Dr. Hall and group also co-lead system efforts to effectively participate in alternative payment and episode payment models.
Dr. Hall and the Clinical Advisory Group collaborate in the development and implementation of outcomes and value metrics to identify and support improvement opportunities. In addition, Dr. Hall and group work closely with supply chain colleagues to provide collaborative medical direction for interventions and procedures around resource management, interfacing as well with nursing, pharmacy, and other foundational services. As BJC System CMO, Dr. Hall brings together all system hospital CMO's as a team to be agents of high-impact change. The CMO Council champions a number of improvement efforts for the system at all times, and works extremely closely with hospital CNO colleagues in the system Clinical Leadership Council to identify and address critical issues.
Dr. Hall is a professor of surgery in the Washington University School of Medicine and Professor of Healthcare Management for the Olin Business School. At Olin, for 13 years he taught healthcare economics and management courses, and now continues to guest lecture on topics including healthcare economics, insurance theory, health policy, and healthcare management.
He earned his B.A. degree in biochemical sciences, Magna cum Laude, from Princeton University in 1984; his Ph.D. in immunology from Duke University in 1991 as a member of the National Institutes of Health Medical Scientist Training Program; his medical degree from Duke University in 1992; and his M.B.A. with honors from Harvard University's full-time program in 2000. He trained in general surgery in the Harvard program at Brigham and Women's Hospital 1992-1997 and remained on Harvard Medical School's surgical faculty 1997-2000.
Dr. Hall joined Washington University School of Medicine, Olin Business School, and Barnes-Jewish Hospital in 2000. Since then, he has been a member of the Trauma and Acute Care Division, followed by the Division of Endocrine and Oncologic Surgery, and the St. Louis Veterans Affairs Medical Center. Dr. Hall's areas of expertise include performance measurement and quality improvement. He has led Barnes-Jewish Hospital's participation as a founding member of the American College of Surgeons' National Surgical Quality Improvement Program (ACS-NSQIP) since 2001, and has been a director in that program for the ACS ever since.
He is the surgical champion for that program at Barnes-Jewish Hospital and has coordinated implementation of that program in other BJC hospitals as part of surgical and procedural preventable harms efforts. Dr. Hall has been active in the Department of Surgery leadership promoting quality measurement and improvement and has assisted with improvement efforts at Barnes-Jewish Hospital. He has served at different times as an American College of Surgeons liaison to the National Quality Forum, the Centers for Medicare and Medicaid Services, the Centers for Disease Control and Prevention, and the Joint Commission. In 2020, he was recognized by Becker's Healthcare as one of "50 patient safety experts to know in 2020", and in 2022 was recognized again by Becker's as one of "26 patient safety experts to know". He has written and lectured extensively on the challenges of performance measurement and quality improvement, as well as related policy issues.