Joan Magruder
BJC Group President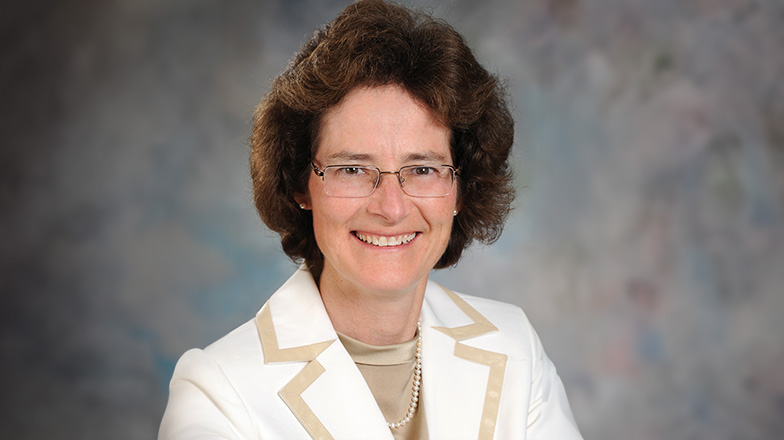 Joan is group president of BJC HealthCare, responsible for Alton Memorial Hospital, Memorial Hospital Belleville and Memorial Hospital Shiloh, Missouri Baptist Medical Center, Missouri Baptist Sullivan Hospital, Parkland Health Center and St. Louis Children's Hospital. In addition, she oversees BJC Medical Group, BJC Behavioral Health, BJC Home Care Services and BJC Corporate Health Services and is the executive sponsor for system pharmacy. 
Joan served as president of St. Louis Children's Hospital from 2013-2018 and as president of Missouri Baptist Medical Center for the prior seven years. She joined BJC HealthCare in 2000 as vice president of business development, physician services and alternate care sites. 
Before joining BJC, Joan was administrator of the department of surgery, outpatient services, transplantation and the physician group practice at Johns Hopkins Hospital, where she also directed outpatient services, the transplantation center and the physician group practice. She began her career with The Devereux Foundation Center for Head Trauma and later served as a director of a for-profit startup rehabilitation center in Pennsylvania for adults with traumatic brain injury. 
Joan holds a master's degree in business administration from The Wharton School and a bachelor's degree from Hamilton College. She has been named a Leader of Distinction by the YWCA, one of 120 Women Hospital and Health System Leaders to Know by Becker's Hospital Review and one of the Top 25 Women in Healthcare by Modern Healthcare. She serves as chair of The Rehabilitation Institute of St. Louis Parent Board, chair of the Mid-America Transplant Board, and board member of the Vizient AMC CEO Executive Board and The Scholarship Foundation of St. Louis.