Dr. Hilary Babcock
Vice President and Chief Quality Officer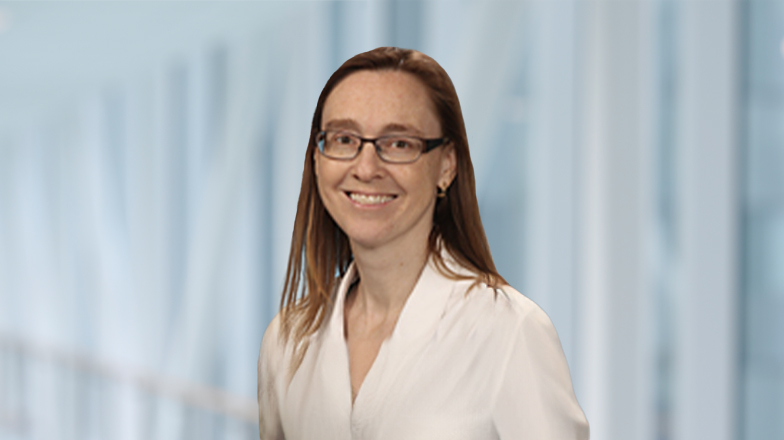 Hilary Babcock, MD, MPH, Vice President and Chief Quality Officer, leads quality programs for BJC HealthCare, including oversight of BJC-wide measurement systems and quality improvement initiatives. She also has physician executive responsibility for BJC patient safety as well as infection prevention and occupational health programs.
Dr. Babcock came to Barnes-Jewish Hospital and Washington University School of Medicine in 1994 for internal medicine training. Following a year as Chief Resident, she then completed an infectious diseases fellowship and joined the infectious diseases faculty at Washington University School of Medicine in 2002 and was promoted to full professor in 2019. She became the assistant director of occupational health in 2003 at Barnes-Jewish Hospital and later medical director over occupational infectious disease issues for Barnes-Jewish Hospital and St. Louis Children's Hospital.
In 2010, Dr. Babcock was appointed medical director of the BJC HealthCare systemwide infection prevention and health care epidemiology program. She assumed expanded responsibilities for BJC occupational health during the pandemic. She is a past president of the Society for Healthcare Epidemiology of America and a member of the CDC Healthcare Infection Control Practices Advisory Committee (HICPAC), currently serving as the committee's co-chair.
She maintains her clinical practice in infectious diseases at Washington University, seeing inpatients at Barnes-Jewish Hospital. Dr. Babcock earned a bachelor's degree from Brown University, her medical degree from University of Texas Southwestern Medical Center at Dallas, and a master's degree in public health from St. Louis University.