What Does a Nurse Practitioner Do?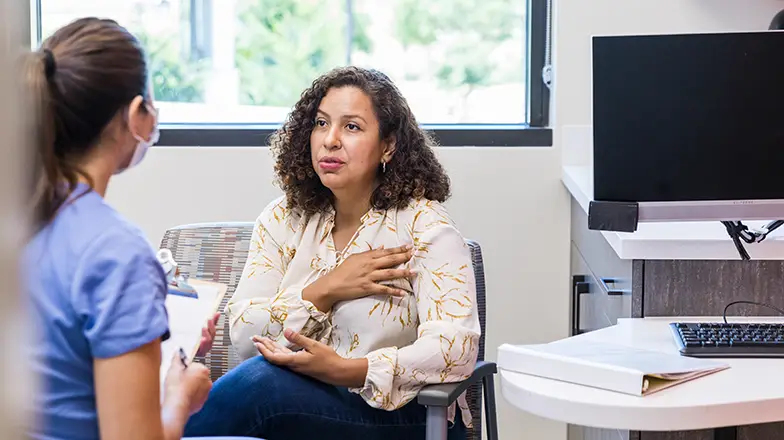 What does a nurse practitioner do? Turns out, a lot.
Nurse practitioners are highly trained professionals who have completed advanced medical education and clinical training beyond registered nurse preparation. They can work independently or in collaboration with physicians, depending on the state laws and regulations.
If you're looking for a health care provider who can offer a wide range of services, from diagnosing and treating illnesses to prescribing medications and ordering tests, you might want to consider seeing a nurse practitioner (NP).
In this blog post, we'll explain what nurse practitioners do, how they differ from doctors, and why you might want to consider choosing a nurse practitioner as your partner in health or taking advantage of their services at your current provider's office.
What can I see a nurse practitioner for?
NPs can provide primary, acute and specialty care to patients of all ages and backgrounds. They can manage chronic conditions and diagnose and treat common health problems, including but not limited to:
asthma

cold and flu symptoms

diabetes

infections

injuries

thyroid disease

hypertension (high blood pressure)

heart disease

psychiatric and mental health issues

sinus infections
They can perform physical exams, order and interpret diagnostic tests, prescribe medications and perform some procedures, such as suturing wounds or performing a biopsy.
Nurse practitioners also focus on long-term health promotion and disease prevention. They educate patients about healthy lifestyles, self-care strategies and screening tests. They also provide treatment plans and coordinate specialty care with other health care professionals to address complex health conditions.
NPs may specialize in family medicine (called a family nurse practitioner), pediatrics, geriatrics, women's health, mental health, oncology or another area of expertise. You will encounter a nurse practitioner in various BJC locations and settings, including primary care practices, convenient care clinics and hospitals.
How do nurse practitioners differ from doctors?
Nurse practitioners and doctors have many similarities in their roles and responsibilities. They both diagnose and treat diseases, prescribe medications, order tests and perform procedures. However, there are some differences in their education and training.
Nurse practitioners complete a bachelor's degree in nursing (BSN) and then a master's degree (MSN) or a doctorate degree (DNP) in nursing. They also pass a national certification exam in their specialty area. NPs must obtain a license from their state board of nursing and follow the scope of practice laws and regulations of their state. Nurse practitioners may need to renew their license or complete continuing education hours every year.
Doctors complete a bachelor's degree in any field and then a medical degree (MD) or a master or doctoral degree in osteopathic medicine (DO). They also complete a residency program of 3-7 years in their specialty area. They then pass a national licensing exam and obtain a license from their state board of medicine. Doctors may need to renew their license or complete continuing education hours every year.
Both nurse practitioners and physicians consider the physical, emotional, social and environmental factors that affect health and well-being. They rely on scientific evidence and clinical guidelines to make decisions, and value patient safety and quality of care.
Why choose a nurse practitioner?
There are many reasons why you might choose a nurse practitioner for care:
Accessibility. Patients can often get an appointment to see a nurse practitioner sooner than they can schedule one with a doctor. Also, if your personal provider cannot see you same day for a sick visit, a nurse practitioner on their team may be able to see you.
Effectiveness. Nurse practitioners provide a care experience that is very similar to what doctors offer. Just like physicians, nurse practitioners are committed to improving patient outcomes by providing patient-centered care, improving access to care, coordinating care across settings and managing chronic conditions.
Face time. NPs may have the opportunity to spend more time with patients. They listen to concerns, answer questions, explain options and involve patients in the decision-making about their health care. They build the same trusting relationships with patients and their families that a physician builds.
Find a provider near you taking new patients.
If you're looking for a primary care provider who offers comprehensive care that meets your needs and preferences, you might want to consider seeing a nurse practitioner. Use our online search to find a doctor or nurse practitioner near you who is taking new patients.
ABOUT PRIMARY CARE
A BJC primary care provider is your partner in health. Your primary care team is here to handle routine health needs and treat illnesses, injuries and chronic conditions. A primary care provider can help you reach your wellness goals. Learn more.