What to Do When a Visitor Needs Medical Care Away From Home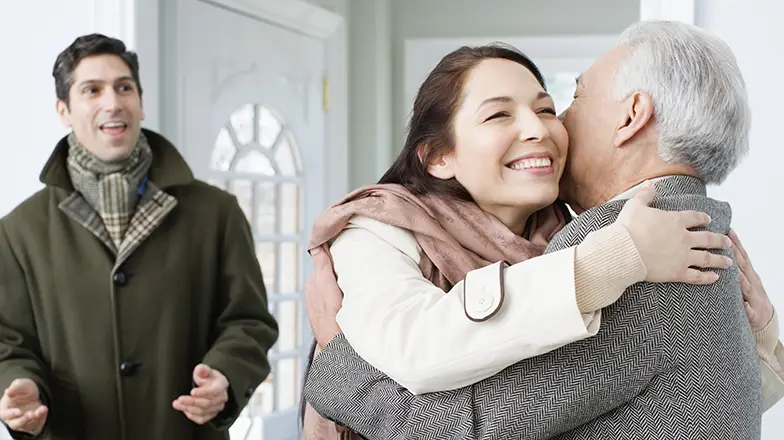 If you have a visitor from out of town who gets sick or hurt, you might wonder how to get them medical care away from home. For guests of Missouri and Illinois residents, BJC has several health care options.
Here are some steps your guests can take to get care on vacation when they are far from their own provider or network:
Check travel insurance.
Ask your guests in advance if they have any health insurance or travel medical insurance plans. If not, ask them to consider purchasing travel medical insurance that at least covers emergencies.
If they do have travel insurance coverage, have them check their policy to see if their health plan has preferred providers or clinics in your area. They can also ask their insurance company for guidance on where to go. If your guest is visiting the United States from a foreign country, ensure their travel medical insurance covers care for international travelers.
All these steps will help keep your visitor's medical bills in check.
Get them to a Convenient Care clinic.
Convenient Care is designed to treat minor illnesses and injuries quickly and efficiently at a low cost. Before your out-of-town guests arrive, make sure you identify the BJC Medical Group Convenient Care location nearest you. There are multiple locations throughout the area that are open evenings and weekends for same-day care.
Convenient Care providers treat many of the most common problems guests may encounter while away from home:
Colds and flu

Sinus symptoms and allergies

Symptoms of COVID-19

Minor scrapes, cuts and burns

Muscle and joint sprains

Ear infections

Insect bites or rashes

Painful urination
BJC Medical Group Convenient Care locations may also be equipped to handle sutures for minor injuries and provide X-ray imaging. If you think you may need an X-ray, confirm which location nearest you offers this service. 
Schedule a virtual care appointment.
With a BJC Virtual Care visit, your out-of-town guest can use a smartphone, tablet or computer to connect with the next available doctor or nurse at the same cost as a primary care visit co-pay. The medical professional can provide a treatment plan – including medication, if needed – for minor illnesses and injuries. Your visitor does not need to be a resident of Missouri or Illinois to schedule an appointment.
A telehealth visit is a great option for several health situations, including:
Rashes

Earaches

Upper respiratory infections

Sore throat or strep throat

Minor cuts and burns

Sinus infections and congestion

Urinary tract infections

Colds and flu

Sore throat
Please note that you must be physically located in Missouri or Illinois to take advantage of BJC virtual care services. If you are the one going out of town and you get sick or injured, find a care provider in that area.
Know when to seek emergency care.
If your guest's illness or injury is life- or limb-threatening, call 911 so they can be taken to the nearest emergency department (ED). Conditions for which the ED is appropriate include:
Suspected heart attack: chest pain or discomfort, nausea, shortness of breath

Stroke symptoms: sudden confusion, dizziness, blurred vision, or numbness in the face, arm or leg

Severe COVID-19 symptoms

Major burns

Broken bones

Severe allergic reactions

Uncontrollable high fever

Loss of consciousness or seizures

Excessive bleeding
Find a BJC emergency room near you.
Regardless of where your visiting friend or relative goes for care, make sure they bring their identification, as well as their passport, visa and any relevant medical records or prescriptions if possible. Depending on their condition, you might need to file a claim or fill out consent forms on their behalf.
After your visitor receives medical care, follow up with them to make sure they're feeling better. Getting care for an out-of-town guest can be stressful, but preparation will make the process easier. Remember to be supportive and compassionate, and don't hesitate to ask for additional help if you need it.
Same-day options for a minor injury or illness
Visit your nearest BJC Convenient Care location for in-person treatment. Schedule an appointment online.
Schedule a virtual visit with a BJC provider.