What to Do if You Get Sick During the Holidays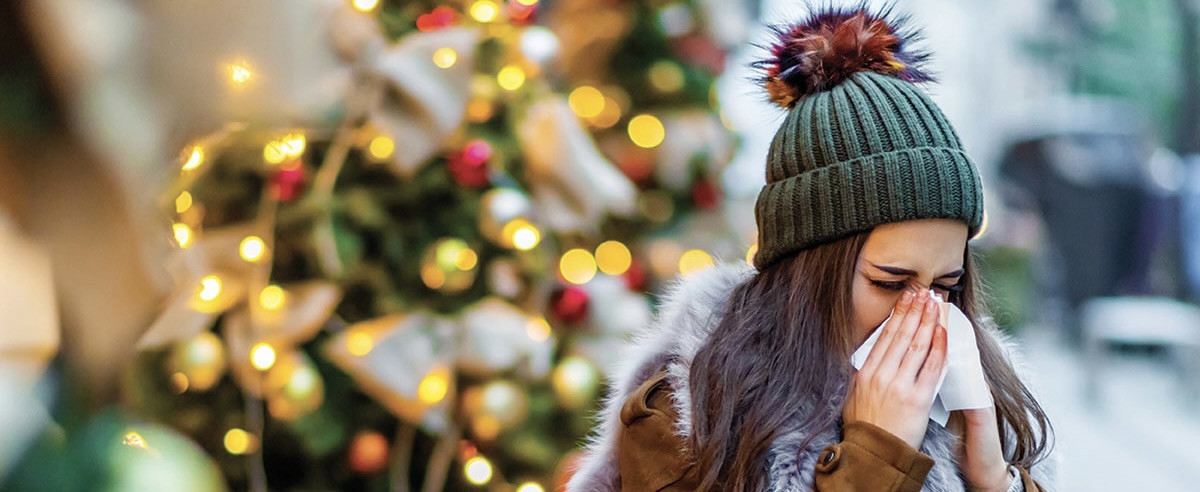 It's a common question: What do I do if I get sick during the holidays?
Most holiday gatherings mean loved ones sitting elbow-to-elbow, eating and drinking together. It doesn't help that Thanksgiving, Christmas and New Year's fall within prime flu season, when it can already be difficult to avoid getting sick. So, of course, people get sick more during the holiday season, making this time of year a busy time for hospitals and urgent care centers.
It's never a good idea to delay care or wait in a crowded emergency room for non-emergency care. However, your own doctor might not work holidays. This means you may have to take a different approach to getting a doctor's care on a federal holiday: virtual care.
BJC virtual care holiday hours
You don't have to suffer through an illness that strikes on Thanksgiving, Christmas, New Year's or any other holiday. Telehealth, or telemedicine, is a new, convenient and affordable way to see a provider for a treatment plan and a prescription, if necessary.
BJC's virtual online doctors and nurse practitioners are ready to see new and existing patients every day, even weekends. You do not need to have a current BJC primary care provider or specialist to schedule a virtual care appointment.
When should I schedule a virtual visit?
Online care is available year-round, but it's especially useful on holidays or weekends, when you may need quicker care, can't get an appointment with your primary care provider or simply don't want to wait in long lines at an urgent care or an emergency room.
While your primary care doctor's office may be closed on the holidays below, virtual care will be OPEN 7 a.m. to 7 p.m. for patients age 12 and up.
New Year's Day

New Year's Eve

Memorial Day

Independence Day

Labor Day

Thanksgiving

Christmas Day

Christmas Eve

Easter

Columbus Day

Martin Luther King Jr. Day
What can I be treated for in a virtual visit?
Virtual visits are appropriate for minor illnesses and injuries that don't require emergency treatment* such as:
Earaches

Sinus infection

Sore throat

Nasal congestion

Rashes

Burns

Minor cuts

Urinary tract infections

Gynecological concerns

Cold and flu

Upper respiratory infection

COVID testing
*If you are experiencing a life-threatening emergency such as chest pain, an injury with heavy bleeding or a possible stroke, call an ambulance or go immediately to your nearest emergency room for medical attention.
What to expect during a virtual care visit
A virtual care visit allows you to connect with a doctor or nurse practitioner through a video conference. You will discuss your medical situation and symptoms with the provider, just as you would in person. The provider will evaluate your illness or injury, review your medical history, and can prescribe a treatment plan and prescription medication, if needed.
How to schedule virtual care
All you need is a computer, smartphone or tablet to schedule online. Just visit the BJC Virtual Care page and select an appointment time that works for you. The online scheduling tool will prompt you to fill in your personal information, reason for visit, and sign up for a MyChart account so you can securely connect with the BJC provider.

ABOUT BJC VIRTUAL CARE
BJC doctors and nurse practitioners provide virtual care seven days a week, 7 a.m. to 7 p.m. Virtual care is available to anyone age 12 and older for treatment of minor illnesses or injuries, whether they are established with a BJC primary care provider or not.
Don't wait—see a virtual care provider for your minor illness or injury today!