Oct. 18-22 - Construction Inclusion Week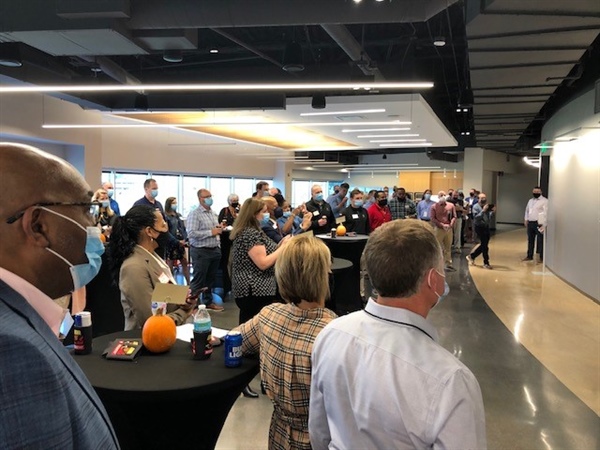 Oct. 18-22 - Construction Inclusion Week
October 18-22, 2021 marks the inaugural Construction Inclusion Week in which every member of the construction industry is invited to unite in efforts to advance diversity, equity, and inclusion. BJC HealthCare's Campus Renewal Project is an opportunity to build on the success of our diversity and inclusion work in the design and construction community launched in 2013 during the first phase of Campus Renewal.
BJC is partnering with the design/build team to forge a unified team of many organizations (McCarthy, CannonDesign, BR+A and others) with similar motivations and to align individual efforts.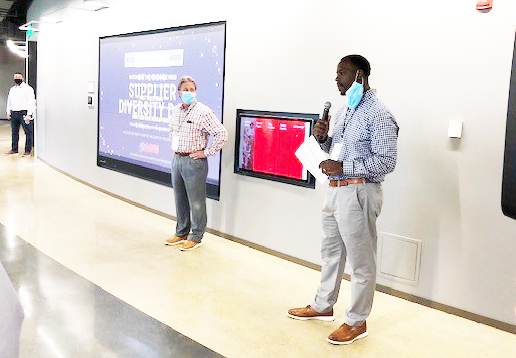 McCarthy Building Companies, BJC's design-build contractor for Campus Renewal, is one of the founding leaders of a consortium of six general contractors leading the national Construction Inclusion Week program – whose goal is to identify ways to advance diversity, equity, and inclusion in the construction industry.
"BJC has partnered with our Campus Renewal design-build team of McCarthy, CannonDesign and BR+A, to advance diversity and inclusion in the industry locally," says Christopher Dean, BJC Campus Renewal project executive. "Our combined efforts on this multi-year project aim to help encourage positive change in the industry that results in a more equitable and inclusive workforce."
Construction Inclusion Week provides five days of content and resources designed to promote inclusion and enable conversations regarding diversity within the construction industry. Daily themes include Leadership Commitment and Accountability, Unconscious Bias, Supplier Diversity, Jobsite Culture, and Community Engagement.
Charles Henson, BJC Planning, Design and Construction diversity manager, applauds the industry-wide efforts to recognize the challenges and take meaningful steps to advance diversity, equity, and inclusion.   "We first need to know that the challenges exist. Then, once we know, we have to care.  When that happens, thing will change."
Learn more at www.constructioninclusionweek.com.
Locally in St. Louis, McCarthy will be hosting a variety of activities throughout the week on jobsites and in offices aligning with these themes, including live webinars, small group conversations, online educational content, supplier open house events and community outreach activities, including a supplier diversity open house at McCarthy's national headquarters office in Des Peres on Wednesday. Contact Ralph Powell at [email protected] for information.