Obstetrics & Gynecology
Wherever you are in life, we'll meet you there. We're committed to providing expert, personalized obstetric and gynecologic care at any age. A highly skilled team offers routine wellness services, pregnancy care and specialized treatments, all centered around you and your needs.
Women's healthcare you can count on: Why choose us?  
BJC HealthCare works with Washington University physicians, BJC Medical Group, and providers across the region to deliver extraordinary care. Our experts offer the most advanced diagnostic services and treatments available for the health needs of every individual. We prioritize your medical needs, personal preferences and, above all, your overall wellness and quality of life.  
At BJC HealthCare, you'll find:  
Comprehensive care: As one of the largest healthcare systems in the region, we give you access to nationally recognized hospitals and physicians. Our range of women's health specialties includes obstetrics, gynecology, maternal-fetal medicine, gynecologic cancer and infertility. This breadth of expertise means we can provide a lifetime of care.  
Advanced diagnosis and treatment services: Our Washington University partners provide robust research and top-level academic programs that keep us current with the most advanced treatments and services. We also participate in ongoing clinical trials so our patients have access to the newest therapies and more treatment options. 
Focus on high-risk pregnancies and fetal conditions: Across the St. Louis region, BJC provides access to world-class maternal-fetal medicine specialists and newborn medicine specialists. Within our system, Barnes-Jewish Hospital and St. Louis Children's Hospital offer the highest level of care that a mom and baby can receive, all on one campus. This includes our Fetal Care Center and Level IV newborn intensive care unit (NICU). When necessary, we provide consult from or rapid transport to one of our higher-acuity hospitals, meaning you and your baby are always in good hands. 
Compassionate, individualized care: Respect, inclusion and equality are just a few of the values we prioritize as caregivers. Patients of all ages, races, backgrounds, sexual orientations and gender identities turn to us to feel heard and cared for. We tailor services to your needs and help you feel comfortable voicing your needs and preferences.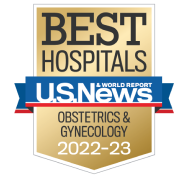 Best Hospitals Obstetrics and Gynecology 2022-2023 Barnes-Jewish Hospital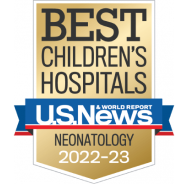 Best Children's Hospitals Neonatology 2022-2023 St. Louis Children's Hospital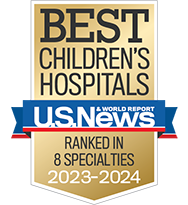 Best Children's Hospitals Ranked in 8 Specialties 2023-2024 St. Louis Children's Hospital
Obstetrics & Gynecology Specialties & Services at BJC
We design our services around you and your needs. We blend compassion, expertise and leading-edge treatments to help you stay well now and for years to come.
We help you meet your reproductive goals. Our experts provide counseling, education and contraception in a judgment-free environment.

We are a regional leader in infertility treatment. Our specialists help people in St. Louis and beyond achieve their dream of building a family.

Our maternal-fetal medicine specialists, fetal surgeons, neonatologists and pediatric subspecialists monitor and care for you and your unborn baby with fetal conditions.

We provide a lifetime of gynecologic care, from routine preventive care to minimally invasive surgery.

Our maternal-fetal and newborn medicine specialists provide expert high-risk pregnancy care. We help keep you and your baby healthy and safe.

Our goal is to make your delivery a joyful, comfortable and personalized experience. Nurses, midwives, obstetricians and other providers guide you at every step.
Our experienced neonatologists offer 24/7 specialized care in our NICUs for premature newborns and those with complex health needs.

Pediatric gynecologists specialize in the unique needs of infants, children and teens with gynecologic conditions or concerns.

Experts provide physical therapy and surgical treatment for incontinence, pelvic pain, pelvic organ prolapse and other conditions affecting your quality of life.

Our experienced Ob/Gyns provide the prenatal care you need throughout your pregnancy. We're by your side, from check-ups and tests to education and support.
Classes and Tours
Helping you prepare for your new arrival
BJC HealthCare offers childbirth classes, breastfeeding education and Childbirth Center tours to help you get ready for parenthood.  
Browse Events
Obstetrics & Gynecology Conditions We Treat at BJC
From routine concerns to complex conditions, our women's health specialists are qualified to care for any issue affecting you or your baby.  
Diabetes in pregnancy

Preexisting Type 1 or Type 2 diabetes increases the risk of pregnancy complications and health conditions in your developing baby.

High blood pressure

Having high blood pressure before pregnancy or developing it during pregnancy (gestational hypertension) increases the risk of preeclampsia.

Preeclampsia and eclampsia

Preeclampsia and eclampsia are sudden and dangerous spikes in blood pressure after the 20th week of pregnancy, in addition to problems with organs.

Miscarriage or fetal loss

Women with previous miscarriages are considered high-risk pregnancies, though many go on to have healthy, full-term babies.

Gestational diabetes

Gestational diabetes (high blood sugar) develops in pregnant women who did not previously have diabetes. It usually goes away after delivery.

Bladder outlet obstruction

A blockage in the urethra causes urine to back up in the bladder, increasing the risk for lung and kidney problems.
Congenital diaphragmatic hernia

Intestines poke through an abnormal opening in the diaphragm and cause problems with lung development.

Congenital heart disease

Problems with the structure or function of a baby's heart can affect the way the heart pumps blood out to the rest of the body.

Spina bifida or Myelomeningocele

Part of an unborn baby's neural tube doesn't close properly during development, so the spinal cord is vulnerable to damage.

Twin-to-twin transfusion syndrome (TTTS)

TTTS occurs when identical twins who share a placenta and blood vessels have unequal blood flow.

Necrotizing enterocolitis (NEC)

Tissue in a baby's large intestine (colon) gets inflamed and damages the colon. NEC is more common in premature babies.

Neonatal seizures

Babies may have seizures after birth due to brain injuries, bleeding inside the brain, low oxygen levels or other causes.

Bronchopulmonary dysplasia (BPD)

BPD is a breathing disorder in newborns that results from problems with lung development in the womb.

Kidney failure

Improper development of the kidneys or urinary tract in the womb can lead to kidney dysfunction in babies.

Endometriosis

Uterine tissue grows outside the uterus, often on the ovaries or fallopian tubes, and may cause pelvic pain and other symptoms.

Menopause

Menopause is when you stop having menstrual periods, usually between the ages of 45 and 55. Symptoms can include hot flashes and vaginal dryness.

Pelvic pain

Pelvic pain can result from many conditions, from an STI to uterine fibroids, endometriosis or pelvic inflammatory disease (PID).

Polycystic ovary syndrome (PCOS)

PCOS is a hormonal disorder that prevents normal ovulation. It can lead to cysts in the ovaries that may affect fertility.

Uterine fibroids

Fibroids are tumors (almost always noncancerous) that develop in the uterus. They can cause pelvic pain, heavy periods and bleeding between periods.

Abnormal menstruation

We treat heavy, frequent or painful menstrual periods, as well as irregular or infrequent menstrual periods.

Congenital anomalies of the reproductive tract

Some babies are born with disorders of the vagina, cervix, uterus, ovaries or fallopian tubes. The external or internal genitalia can be affected.

Breast abnormalities

We assess and treat symptoms such as breast pain and asymmetry (breasts that have different sizes, shapes or appearances).

Ovarian cysts or pelvic masses

Fluid-filled sacs or solid growths, which are usually benign (noncancerous), can grow on or within the ovaries.

Early puberty or delayed puberty

Hormone disorders and other problems can affect breast development, menstruation, height, skin and body hair in girls.

Genital injuries

Straddle injuries are the most common type of genital trauma in girls. They're often the result of falls or accidents during play or sports.

Bladder and pelvic floor pain

Many women experience pain or a feeling of fullness in their lower abdomen (belly) and pelvis.

Fecal incontinence

Fecal incontinence is the inability to control bowel movements, which may lead to bowel accidents.

Maternal pelvic floor birth injury

Pregnancy and childbirth, including weight gain, hormonal changes and the stress of labor and delivery, can weaken pelvic floor structures.

Pelvic organ prolapse

Pelvic organs may drop from their normal position and bulge into your vaginal opening.

Transvaginal mesh complications

Mesh used in a previous gynecological surgery can lead to pain, bleeding, infection or exposure of the mesh.

Urinary incontinence

Accidental urine leakage can happen when you sneeze or cough (stress incontinence). Or you may feel a constant need to urinate (urgency incontinence).

Chronic urinary tract infections (UTIs)

Some women develop infections in their lower urinary tract, including in the bladder.

Diminished ovarian reserve

Women are born with all the eggs they'll have in their life. Egg quantity and quality decreases after age 35, making it harder to get pregnant.

Male factor infertility

Problems with sperm, such as quantity, shape, function or motility (how they move), can affect fertility.

Ovulation disorders

When your ovaries don't release eggs on a predictable cycle, it can be difficult to get pregnant.

Pelvic factor infertility

Uterine abnormalities, scarring, fibroids or blocked fallopian tubes can cause infertility.

Recurrent pregnancy loss

Some women get pregnant but are unable to carry the pregnancy to term. Recurrent pregnancy loss is two or more miscarriages in a row.

Unexplained infertility

In up to 30% of people, test results don't reveal a specific cause for infertility.
BJC Obstetrics & Gynecology Locations
From routine care to the most advanced treatments, we are nearby to cover your every health need. Find expert, compassionate care to help you live your healthiest life at every stage at convenient locations throughout Missouri and Illinois.
Obstetrics & Gynecology News & Resources
Schedule your appointment