Time Lapse Captures Bridge Demo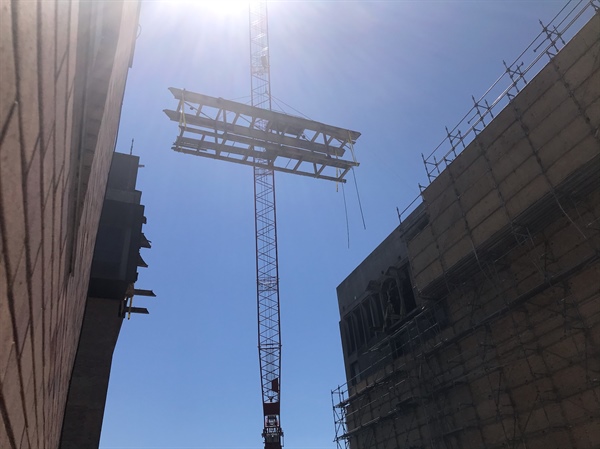 May 4, 2021 - Before the crane operator could lower the skybridge that connected Barnes-Jewish Hospital's Queeny Tower to the West Pavilion, contractors worked for a couple months just to get it ready.
First, they isolated it from the occupied West Pavilion and disconnected utilities such as electric, heating and air conditioning. Next, they removed all interior walls, ceiling and flooring, which provide access to conduits, ductwork and wiring that were stripped out.
Once the interior was bare, the roof was removed, followed by the floor, providing views 17 floors to the ground below. Finally, windows contained within an exterior facade were removed, and the skybridge was back to its original structural steel form.
After a couple windy and rainy days that delayed the removal, workers detached the 24,000 pound structure from the two buildings, and the crane lowered it to the ground. Watch the timelapse.