Tennis elbow – it's not just for tennis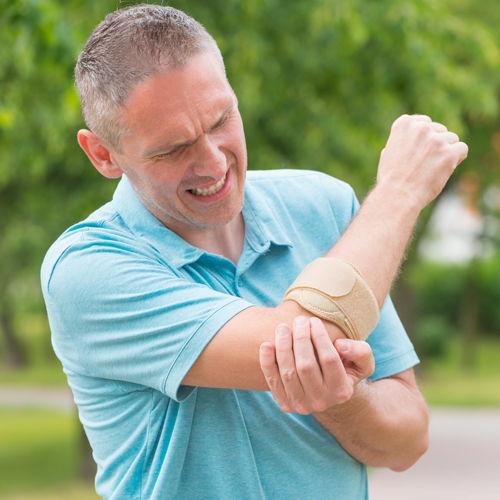 BJC ACO wants you to know that even if you don't hit the courts, you could come down with "tennis elbow."
Twisting your elbow repeatedly can put strain on the cartilage, ligaments, nerves and tendons surround the elbow joint. This can lead to swelling and inflammation. The pain can last for months, or even years.
Diagnosing the problem should involve a careful medical history taken by your physician as well as a physical examination of the painful areas. Treatment can involve resting the elbow, restricting movement, anti-inflammatory medications, moist heat and physical therapy. Surgery may be necessary in severe cases.
Talk to your physician if you are experiencing "tennis elbow." To keep tennis elbow from returning, warm up before exercising and use an ergonomically correct work area.