Supporting Health in Our Community
By Deidre Griffith, MPH, Vice President of Community Health Improvement, BJC HealthCare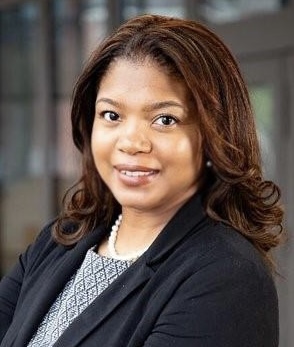 At BJC HealthCare, we believe that everyone deserves extraordinary care.
While it's easy to see how we bring that promise to life in our hospitals and other facilities, it's also a promise that we infuse into our community outside of patient care. Part of our mission is to improve the health of the region. We are working each day to eliminate the social barriers to health and well-being by ensuring that all aspects of wellness are covered, from financial health to healthy food access.
June 12-16 is Community Health Improvement Week, a time to celebrate the strides we've made in our communities and to commit to furthering our efforts. And sharing those commitments with you holds us accountable to this important work and allows us to engage even more people in our efforts to make St. Louis and its surrounding communities a healthy, thriving place to live. 
Our work includes supporting community and economic development, advancing diverse business growth and helping expand workforce diversity. Ensuring that EVERYONE has the opportunity to access and achieve their financial goals is the only way to ensure a healthy economy. 
We're also committed to increasing access to healthy food in our ongoing efforts to prevent and manage type 2 diabetes. Through education about proper nutrition and the benefits of active lifestyles, we're keeping more people out of the hospital and giving them the tools they need to live their best, healthiest lives. Similarly, we're working with schools around the region to offer behavioral health opportunities and healthy living education to students and their families all year long. 
Finally, as a health care system that stands firm in its belief that access to extraordinary care is a right, not a privilege, we're working diligently to eliminate racial disparities by incorporating doulas into our clinical care services to better support Black infants and mothers. No one should be without the kind of care they need because of economic status or where they live. 
So this week, please join me in celebrating the many community organizations that work with BJC HealthCare and Washington University School of Medicine to make a difference in our region. I firmly believe that together, we can ensure that our communities thrive.