Should I go to Urgent Care or a Primary Care Doctor?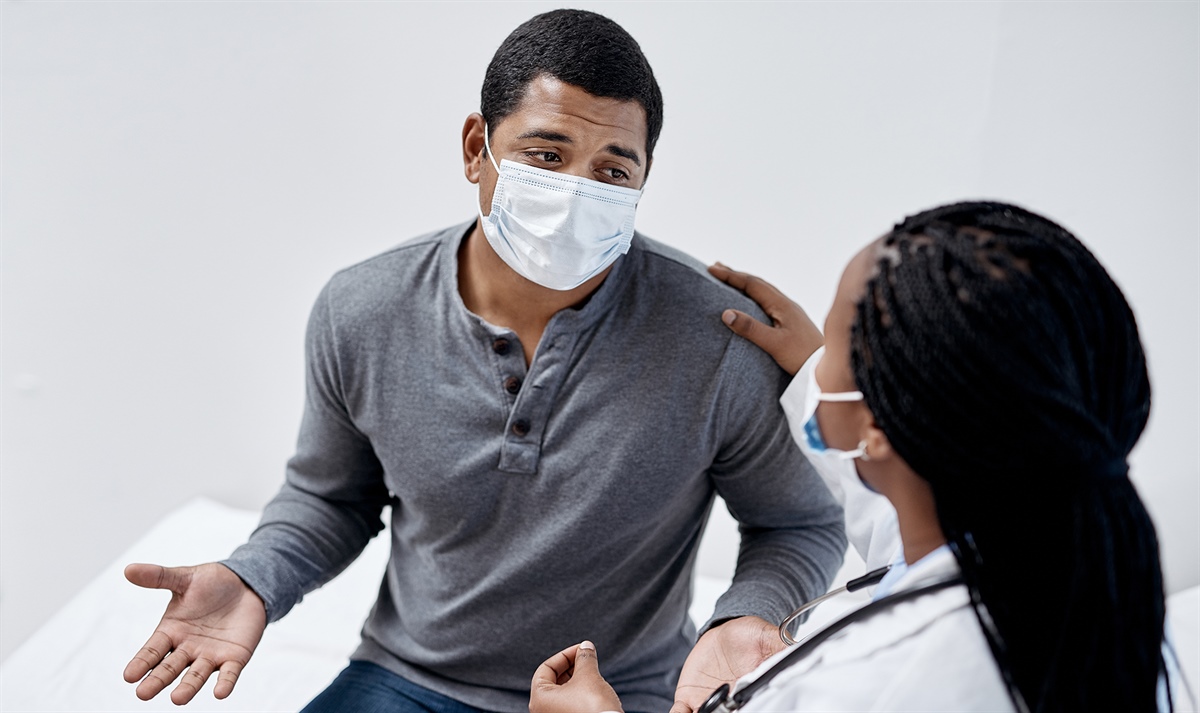 Oops. One minute you're chopping celery and the next minute you're bleeding and off to an urgent care.
Deciding whether to go to an urgent care facility or a primary care doctor depends on your situation. If you need immediate attention as described above, urgent care is the right choice. Additionally, for injuries that threaten life, limb, or eyesight, you should call 911 or go to one of the 11 BJC emergency rooms in the greater St. Louis area.
But what about illnesses, like flu symptoms, rashes, and infections?
Certainly, you can be treated at an urgent care if you don't have access to a primary care doctor. The recommended and more economical course of action is to establish a relationship with primary care doctor before you get sick and then see that doctor when ailments pop up.
How Much Does Urgent Care Cost with Insurance?
As a general rule, an urgent care visit is more expensive than an office visit with your regular doctor. For urgent care, the rates can range from $125 - $200, depending on the need for labs and other diagnostics.
It's possible that your visit will be covered by your insurance, and you'll only have to pay a copay. But if the urgent care facility is out of your network, or you haven't met your deductible yet, you may have to pay the full cost.
In contrast, primary care office visits are usually covered by insurance whether or not you've reached your deductible. With BJC, the copays can be as low as $20. Once you are an established patient, your BJC doctor may be able to provide care for minor illnesses conveniently, via MyChart or a telehealth visit.
How do I Find Telehealth and Virtual Visit Doctors?
The majority of BJC physicians offer telehealth visits for established patients. While sports or employment physicals, wellness exams and annual check-ups need to be conducted in-person, virtual visits can be used to diagnose and treat minor illnesses and injuries.
The cost of a telehealth visit is the same as an office visit copay, as low as $20.
Are There Primary Care Doctors Near Me?
BJC has hundreds of providers in the St. Louis area, from Wentzville, Mo., to Edwardsville, Ill. That makes it easy to find a BJC primary care doctor in your neighborhood.
BJC primary care doctors are generalists and are board-certified in internal medicine or family medicine. Both specialties require a three-year residency, and many physicians have subspecialties such as allergies, geriatric care, endocrinology, or sports medicine.
One of the advantages of seeing a regular primary care doctor is your physician will have your medical records at their fingertips, whereas the doctor at an urgent care likely won't. Primary care doctors take a holistic approach to their patients, examining the whole person, not just a single condition. That kind of attention to detail helps patients stay healthier and saves them money in the long run with preventive care.
Are BJC Doctors Accepting New Patients?
Yes! BJC's online scheduling makes it easy to find the provider that's right for you and schedule your appointment.

Don't wait—get established with a primary care doctor near you today!