Raising St. Louis Program Creates a Village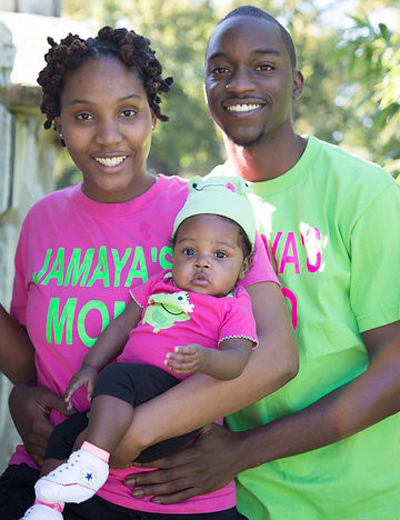 There's an old African proverb that says, "It takes a whole village to raise a child." This Yoruba adage is said to exist in different forms in many African languages and basically means that child upbringing is a communal effort.
St. Louis Children's Hospital is not only a world-class choice for parents looking to deliver or heal their sick babies, it invests in children's lives away from the hospital setting. The Raising St. Louis program is one of the ways in which the hospital extends its reach into the community, with nearly 200 families currently enrolled.
According to the Missouri Information for Community Assessment, the infant mortality rate in some parts of the city and county of St. Louis exceeds 20 deaths per 1,000 births, as opposed to the state's 7.3 deaths per 1,000 births. Identifying ways to ensure babies reach their first birthdays is critical to reducing infant mortality rates and increasing life chances.
In its third year, Raising St. Louis (RSTL) provides free of charge educational services, community resources and health care in the home or another convenient location for families from pregnancy through a child's early childhood development.
Health care is provided by Nurses for Newborns for up to two months of a child's life. Along with in-home medical care, families may receive diapers, formula, baby food, clothing, and bedding, free of charge. Additionally, RSTL parent educators are certified Parents as Teachers, who through a comprehensive delivery of proven solutions, help guide parents in raising children who will meet their full potential.
The range of services are based on each family's needs. For Jaycell Aldrige and Dayaneray Williams, parents of 14-month-old Jamaya Aldrige, help with finding full employment made a huge difference in stabilizing their family. Parent educator Roy Harris made good use of his monthly visits with the family. In addition to childhood development instructions, he offered goal-setting guidance, coaching and encouragement that helped the couple attain full-time employment. "The monthly visits taught us about positive character traits," Williams said, that have helped them set and achieve their goals.
"For families, unemployment can mean more than just the loss of a job and resources," according to the Urban Institute, a research organization. "As parents struggle to make ends meet, instability can strain parents' and children's relationships and harm their overall well-being. Economic and psychological stress can lead to changes in housing or family structure that may have long-lasting adverse effects on children's development," asserts the Institute.
Instructions and access to community resources have made the difference for this young family.
"We gained valuable information about community resources during the Family Connections meetings," said Williams. The Family Connections are monthly meetings that feature topical issues on parenting, offer resources and give program participants an opportunity to connect with one another. More than 75 percent of program participants were referred to one or more community resources in the past year.
With the attainment of full employment, ongoing health care for their daughter and helpful instructions, this family is well on the way in realizing their ultimate goal ― a healthy and happy child who is nourished by loving and economically stable parents.