Partnering for better health
BJC | From community walking trails to annual fitness challenges, from a parenting support network to a simple pill box that organizes medications, BJC community benefit offerings have an impact each and every day. Hospitals have grown from places where people seek medical care to also become partners in daily health and wellness, offering meaningful outreach programs that inform, support and sustain healthy living. Whether in St. Louis or mid-Missouri, the Metro East or St. Charles County, BJC hospitals and health service organizations are at the forefront in building stronger and healthier communities.
These wide-ranging community outreach initiatives — along with charity care and other financial assistance, education of health professionals, regional safety net services and support of community health partners — resulted in BJC community benefit contributions totaling more than $800 million in 2018.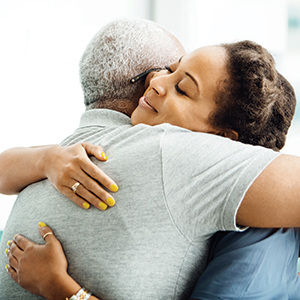 Financial Assistance: $440.3 million
Charity care: $150.9 million

Charity-eligible: $77.8 million

Unreimbursed Medicaid: $211.6 million
Illness or injury takes more than a physical toll. Patients and families also face mental, emotional and financial stress in times of medical crisis or chronic illness. Through the BJC financial assistance program, those in great need are able to gain relief at a time when they may feel overwhelmed and hopeless. Assistance takes the form of free care, reduced charges and interest-free payment plans, all based on individual need.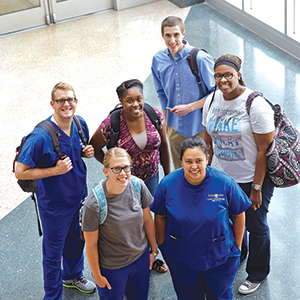 Education of Health Professionals: $196.6 million
Although community benefit is often measured by the value of current programs, BJC community benefit contributions also sustain the future of health care by investing in the education of health professionals. Through BJC-affiliated nursing programs and partnerships with Washington University School of Medicine and other academic institutions, BJC helps ensure the ongoing training and development of doctors, nurses and other health care professionals that is critical to the health of the community and the future of health care.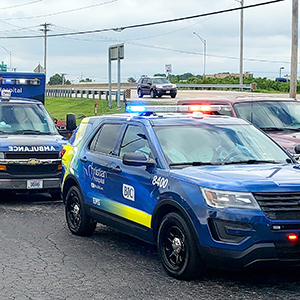 Safety Net Services: $152 million
Subsidized services: $142.4 million

Emergency preparedness: $.81 million

Community partnerships: $8.8 million
BJC hospitals play a critical role in the St. Louis region's health care safety net, a collection of specialized services that act as a resource for the entire community. Trauma centers, mental health care and highly specialized newborn intensive care services are all safety net services that are available when the need strikes, any time, any day. These services are highly specialized, intensive and must be available around the clock, which means they are usually provided at a financial loss to the health care organization.
In addition, BJC supported regional emergency preparedness and partnered with local non-profit organizations that share a mission to improve community health or raise funds for medical research.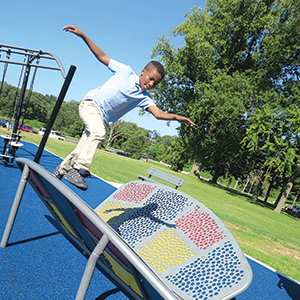 Community Health Programs: $11.9 million
571,938 individual services
Hospitals were originally founded as places to care for the sick and injured, but today hospitals focus just as much on reaching out into the community to help individuals stay healthy. BJC and our hospitals and health service organizations touch countless lives every day with programs that bring health and wellness resources into schools, neighborhoods, workplaces, houses of worship and wherever neighbors gather.
Learn more about BJC community benefit contributions at communitybenefit.bjc.org.