One of the most under-used vaccines could benefit you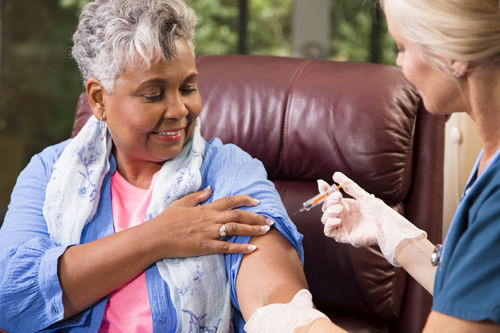 BJC ACO wants you to know that one of the most under-used vaccines isn't just a shot for little kids. It's one for their grandparents, too – the pneumonia vaccine.
Although pneumonia vaccine protection isn't perfect, a new study has found that if vaccinated people do get pneumonia, they're much less likely to experience respiratory failure, and they get out of the hospital faster.
Anyone 65 and up- as well as anyone with a chronic health problem such as pulmonary disease, diabetes, or a heart condition, or those that have a weakened immune system – should hold out their arm and say "ouch." The vaccine also is recommended for all children less than 23 months old.