New Renderings Depict Botanicals Theme
Many patient rooms at Barnes-Jewish Hospital have expansive views of Forest Park, rooftop gardens and other green spaces around the medical campus, so bringing nature indoors was a logical design choice for the Campus Renewal interior design team through color palette and artwork. 
Large windows in the new cafeteria will offer abundant natural light and views to landscaping and the outdoor seating. The botanicals theme can be seen in the artwork and wall colors.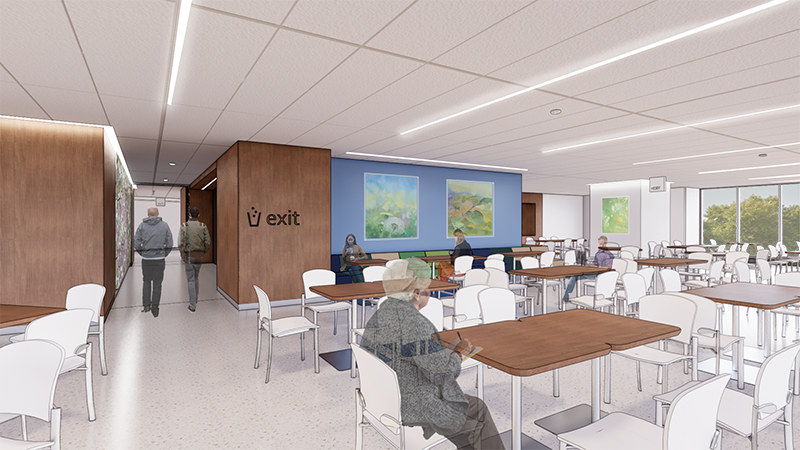 A spacious new coffee shop on the main level will include seating where visitors can relax with a cup of coffee and a snack.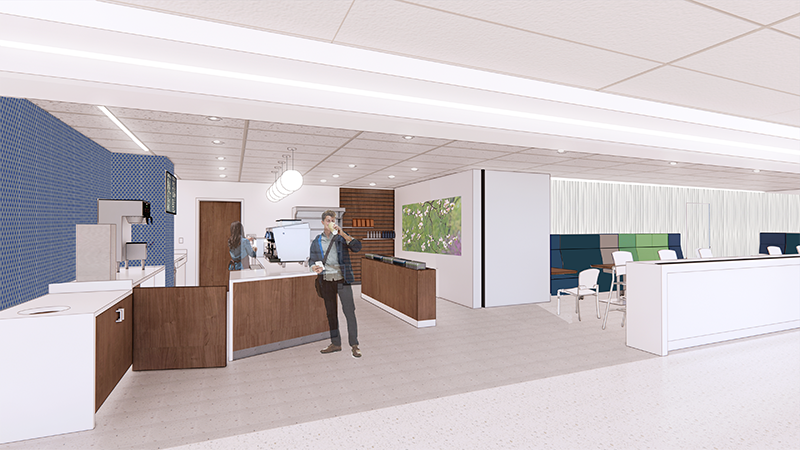 Artwork on each patient care floor will bring warmth and help with wayfinding. Waiting area colors and wood tones are designed to complement the paint colors on each floor.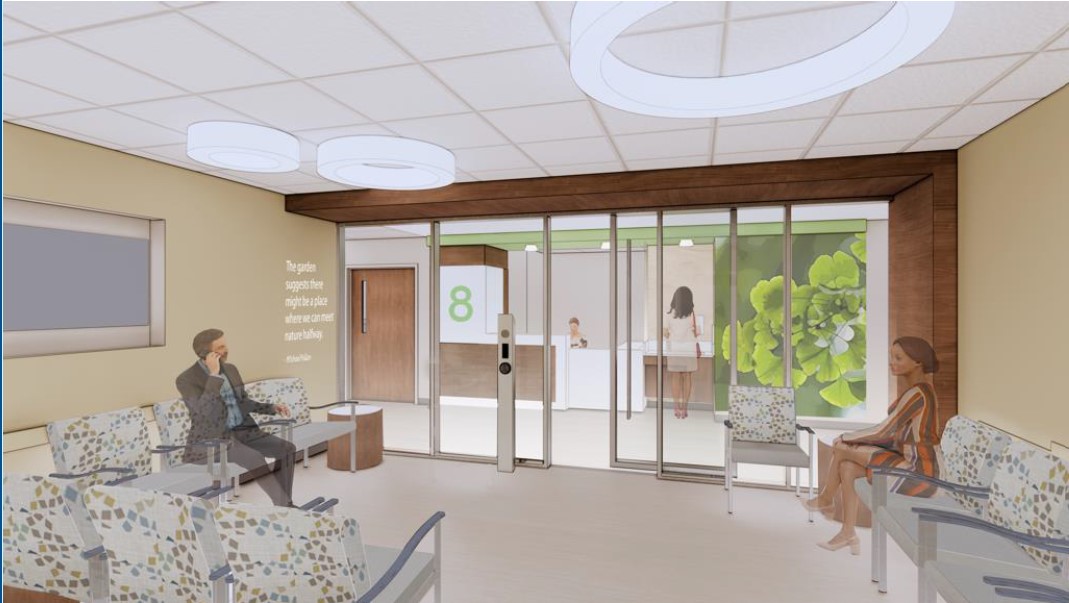 A quiet waiting area will overlook Forest Park, a peaceful place for visitors to unwind. These waiting areas also were designed in Parkview Tower, which opened in 2018.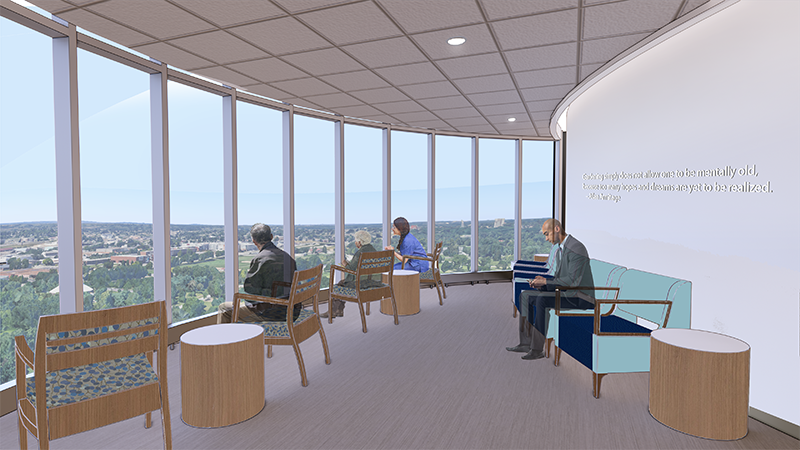 Botanical-themed artwork will adorn public corridors.