Meet Laborer Katie Blanton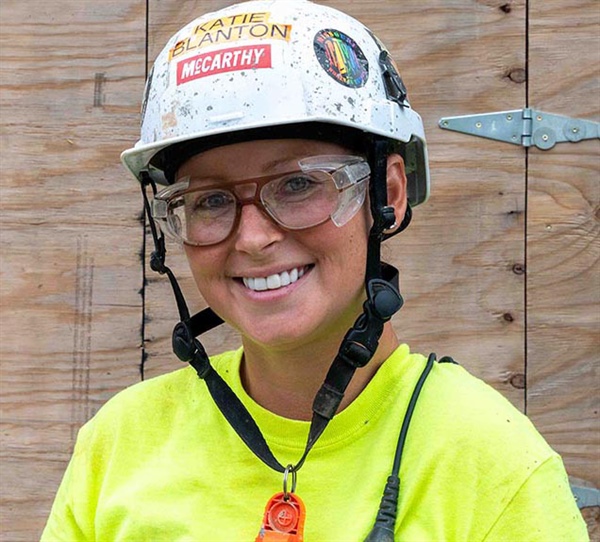 August 2022 - Katie Blanton is a laborer with the McCarthy Building Companies team, focusing on maintaining a clean and safe job site. Originally a med tech, Katie was looking to work a little closer to home.
After gaining 18 MODOT certifications and working on a job-site, she realized that she loved it and joined the Local 42 Laborers Union as a third year apprentice. As a laborer, Katie enjoys the opportunity to work closely with other trades, learning constantly about all scopes of work. Her kids are so proud of the work that she does, dressing  up in construction gear for Halloween, playing with construction Barbie, and most importantly calling out every time they see a project "mom helped build."
Katie takes pride in what she does too, and wants to continue to grow in the construction industry. Helping with outreach, she wants more young women to know construction is an option, because she would have jumped on it from the start if she had known. Her advice to women new to the industry is, "Don't be scared to stand out, and don't be scared to get dirty. You'll be amazed what you can do."