Inclusion Week at Campus Renewal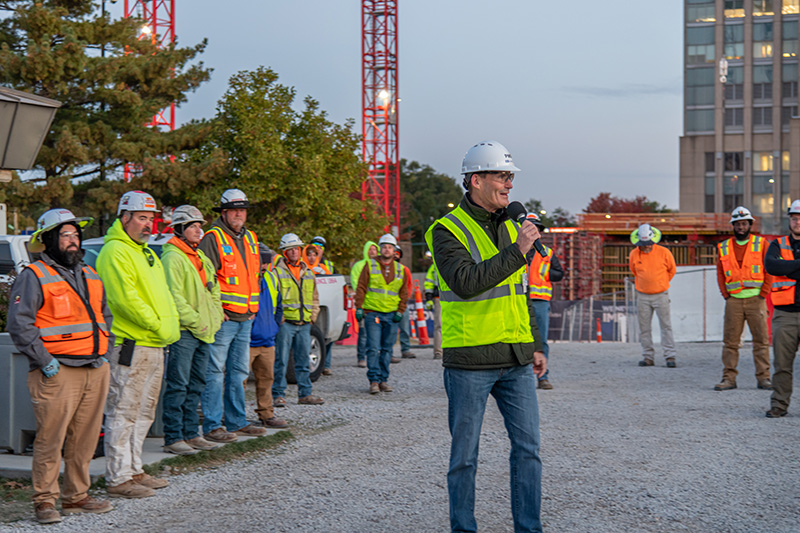 The week of October 17 was Construction Inclusion Week, and the Campus Renewal project team jumped in for a week of activities, guest speakers and food. Focused on advancing diversity, equity and inclusion in the industry, speakers educated the team on concepts of accountability and belonging, and how the project team can take action to increase inclusion.
McCarthy Building Companies started Construction Inclusion Week last year with several other contractors, featuring a daily theme such as community engagement, student outreach, encouraging a positive work culture and more.
"For more than 10 years, on this construction project and others across BJC, we have challenged each contractor and company we work with to join us in our diversity, equity and inclusion journey through their own practices," says Christopher Dean, BJC Campus Renewal executive director. "Events like Construction Inclusion Week helps us make connections and bring more awareness to the work we need to do every single day."
Rich Liekweg, BJC president and CEO, joined the festivities October 20 morning, thanking the team for their inclusion efforts and emphasizing BJC's commitment by advancing its own culture, policies, and clinical and business practices through leveraging diversity, ensuring equity, and establishing belonging for everyone served.
Other activities included panel discussions, networking events, webinars and video presentations.