Hudlin Park Tennis Courts to be Resurfaced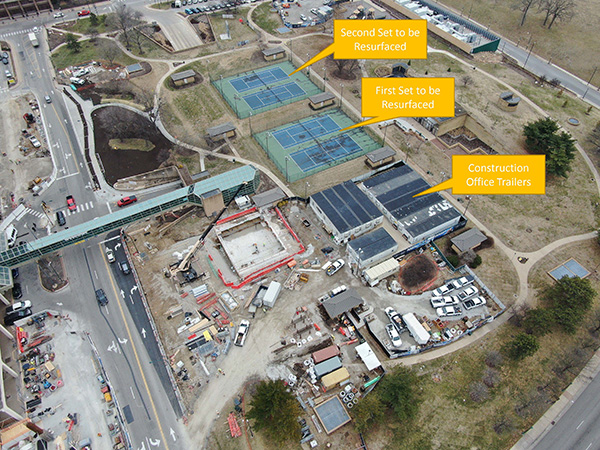 Starting in April, the tennis courts in Hudlin Park will be resurfaced. The first two courts to undergo construction are the center set, which are in disrepair and unusable. Once those are finished, the easternmost set will be resurfaced. The work is expected to be completed in October, and two courts will remain open at all times.
Upon completion of the Campus Renewal Project, the construction office trailers located on the third set of courts will be rebuilt and reopened.
About the courts
Dedicated on October 14, 1976, the tennis courts (and park) were named for Richard Hudlin, a nationally prominent tennis coach and long-time teacher at Sumner High School. Before coming to St. Louis, Hudlin had played tennis for the University of Chicago from 1926-1928 and was captain of the team in 1928. In 1945 he successfully sued St. Louis's Muny Tennis Association to end segregation of the city's tennis courts. He became the first African-American member of the St. Louis District Tennis Association and eventually became President of the Muny Tennis Association. 
Read more about Richard Hudlin in this article.