Brickline Greenway Currently Under Design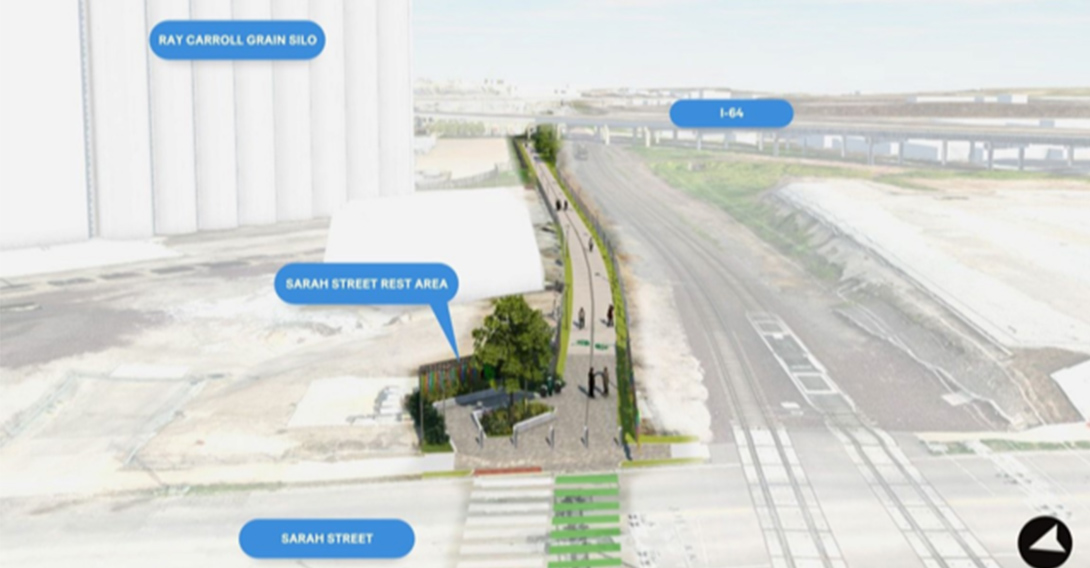 The Brickline Greenway is a public-private partnership that will connect our city's most treasured places. From Forest Park to the Arch, and from Fairground Park to Tower Grove Park, the project will provide more than 10 miles of greenway and link up to 14 city neighborhoods.
A segment of this greenway will travel through the MetroLink corridor. This segment of the Brickline Greenway will follow the north side of the MetroLink right-of-way between Sarah Street and Grand Boulevard, connecting to the completed greenway segment at Cortex Innovation District (between Boyle Avenue and Sarah Street) — just north of BJC @ The Commons and the BJC Clayton Avenue Building (CAB) — providing one more way to get around this busy area full of people, jobs and events.
Design of this segment is currently underway. Learn more about the project and share your thoughts with Green Rivers Greenway about the conceptual design in this online survey before June 30, 2022.