What Does a Primary Care Provider Do?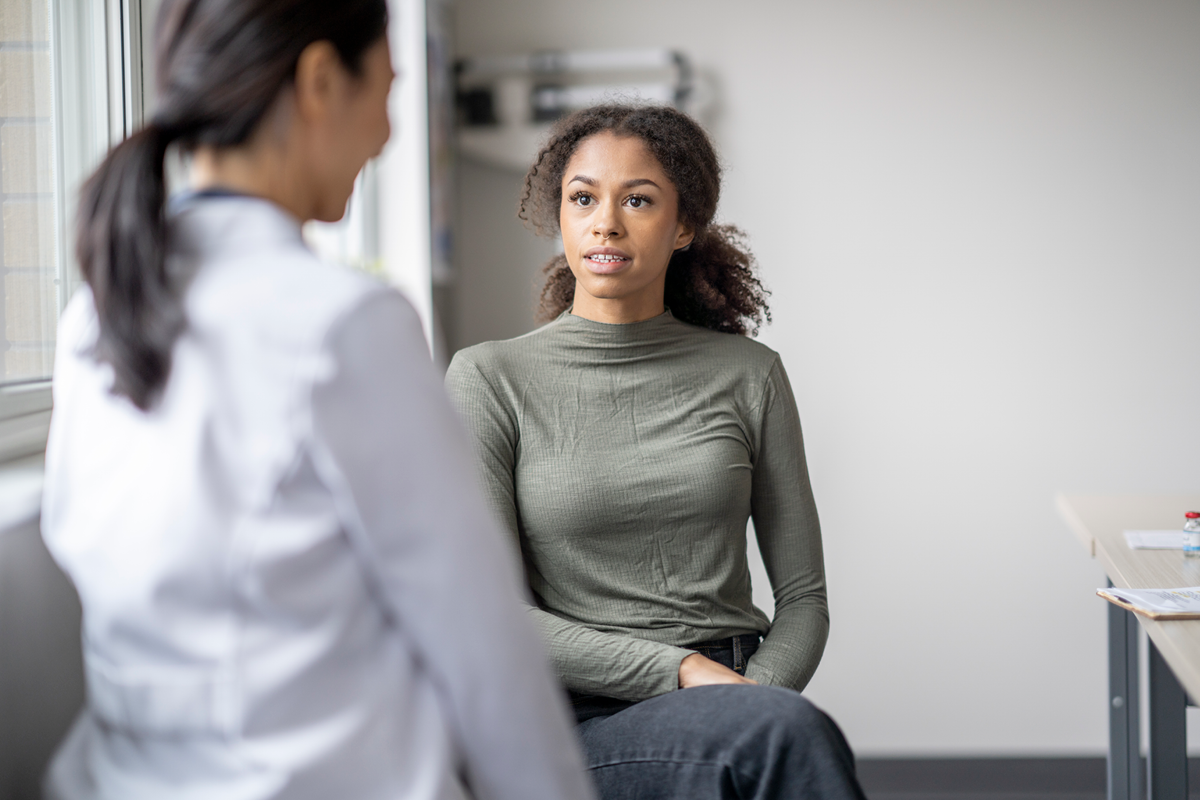 Learn the importance of having a primary care provider — even if you are healthy — and the long-term benefits of consistent primary care.
Often, people wait until they are sick to visit a doctor. They may end up in an urgent care, emergency room or on a virtual care visit with a provider they've never seen before and who doesn't know their medical history. That is just one reason it is crucial to have a primary care provider and establish a relationship before getting sick.
A primary care provider is much more than someone you call when you are sick. Having a primary care physician is an important first step toward better long-term health.
What is primary care?
Think of primary care as your "home base" in all things health related. A primary care physician takes a comprehensive approach to helping patients maintain their health through preventive care and health management.
Who are primary care providers?
A primary care provider is usually known as a Doctor of Medicine who specializes in internal medicine to treat adults, or family medicine and treats all ages. A primary care provider can also be an advanced practice provider (APP). An APP can be a nurse practitioner (NP) or physician assistant (PA). A nurse practitioner is a registered nurse (RN) who continues his or her nursing education to earn a master's-level degree in nursing or a doctorate degree. A physician assistant (PA) takes the same pre-med courses in college that a doctor would and post-college, attends a physician assistant program. A registered nurse, for instance, can continue his or her education to become a nurse practitioner by earning a master's-level degree in nursing or a doctorate degree.
Both APPs and PAs can prescribe medicine, order test and treatments, and perform many of the duties that a physician would do.
Why do I need a primary care provider?
Primary care providers have broad general knowledge on a range of health care topics. A primary care provider gets to know you, your medical history, health goals and disease risk, and monitors your health over your lifetime. Your provider will personalize your care to help you improve your health, manage chronic conditions and support good health.
They can diagnose and treat acute conditions like coughs, colds, flu, sinus infections and allergies. But they also help manage chronic conditions before they become major health issues.
Primary care providers can prevent disease
Ideally, people should see their primary care provider, even if they are healthy, for an annual physician exam. Most insurance plans cover this wellness visit at no additional cost.
Having a primary care provider monitoring you while you are healthy could be key to spotting the warning signs or early symptoms of chronic diseases and managing or even preventing them before they become a problem. Through regular examinations, testing and discussions, your primary care provider can identify conditions like:
Asthma

Heart disease

Diabetes

Gastrointestinal issues

High blood pressure

High cholesterol

Thyroid disease
What are other benefits of a primary care provider?
Your primary care provider is there for you if you do get sick. For a minor illness, like a sinus infection or intestinal virus, seeing your primary care provider is often more convenient and less expensive than going to the ER or urgent care.
Primary care providers are also there to help support lifestyle changes, like losing weight or beginning an exercise program, by guiding patients to make healthy, sustainable choices.
And if a patient needs specialized or more advanced treatment, a primary care provider makes referrals to specialists, therapists or other health care professionals.
Primary care providers offer:
Familiarity with your health history

Identification of health conditions early before they become a problem

Support for lifestyle changes

Easy referral to specialists if needed

A convenient, less expensive option than urgent care or an ER for minor illness

Help with managing medications
How do I find a primary care provider near me?
BJC's online search tool will help you find a primary care provider located conveniently near you. Find a primary care provider accepting new patients close to home.  

ABOUT PRIMARY CARE
A BJC primary care provider is your partner in health. This could be a medical doctor, osteopathic doctor, physician assistant or advanced nurse practitioner. Your primary care team is here to handle routine health needs and treat illnesses, injuries and chronic conditions. A primary care provider can help you reach your wellness goals. Learn more.
Be proactive on your health.