BJC's Third Outpatient Center Now Open in Edwardsville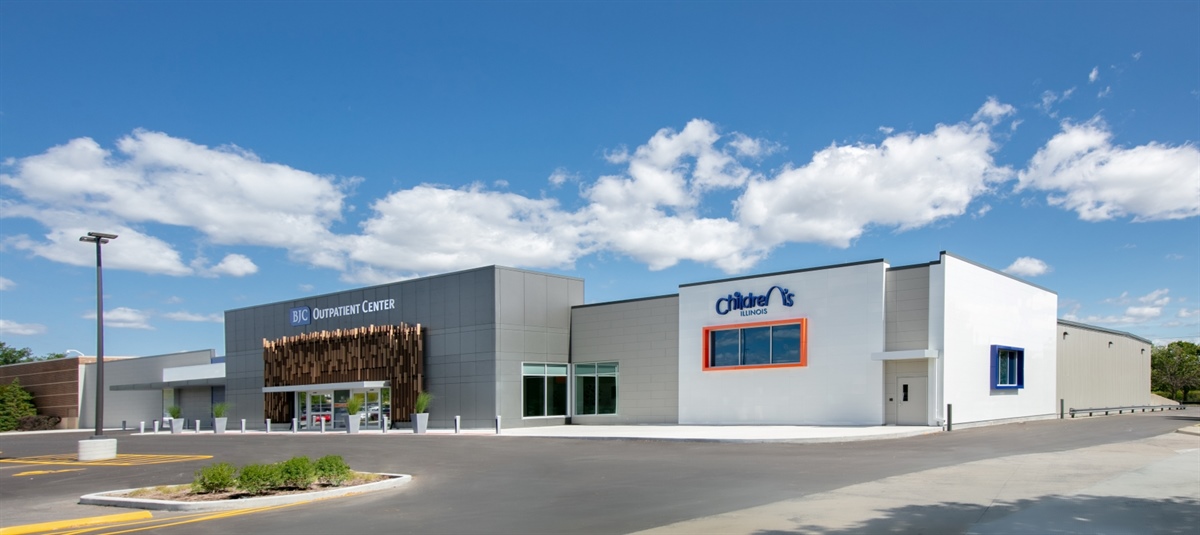 BJC HealthCare recently opened its third Outpatient Center at 2122 Troy Road, next to Kohl's in Edwardsville, Illinois. The new 40,000-square-foot center is now offering care for patients of all ages in one convenient location with services provided by BJC Medical Group and Children's Illinois, an affiliate of St. Louis Children's Hospital.
The BJC Outpatient Center at Edwardsville provides walk-in convenient care, primary care, advanced specialty care and pediatric therapy, with the comfort and convenience of being close to home.
Convenient Care
Convenient care treatment for minor illnesses and injuries is available for anyone 2 years of age and older at the same cost as a primary care office visit. This same-day clinic is an alternative to emergency department visits for minor illnesses and injuries when primary care physician or pediatrician offices are closed or unavailable. Walk-in convenient care is available every day of the week.
Primary Care
BJC Medical Group physicians and nurse practitioners are on hand Monday through Friday at the Outpatient Center to provide comprehensive care to patients 2 months or older.   Whether it's annual visits, sports physicals, school physicals or a sick visit, the BJC Medical Group team of primary care providers delivers care to the entire family.
"It's important we keep the people whose lives are entrusted to us as healthy as possible," says Olusegun Coker, MD, a BJC Medical Group family medicine physician. "People from Edwardsville and the surrounding area can rest assured they don't have to travel far to access good health care."
Advanced Specialty Care
With both surgical and non-surgical solutions, from minimally invasive arthroscopic surgery to physical therapy, the BJC Medical Group orthopedic team is equipped to evaluate, diagnose and treat a wide array of orthopedic conditions for adolescents and adults. These specialists have extensive experience in multiple sports and have treated many athletes at the elite levels.
In addition, there are women's health specialists from BJC Medical Group who offer services to adolescents and adults, including annual preventive exams, family planning, contraception options, menopause care and more. They also provide obstetrics services from prenatal care to delivery and postpartum care.
BJC Medical Group specialists also provide specialty care for diabetes and endocrinology, gastroenterology, pain management, sleep disorders and other chronic conditions.
Pediatric Therapy
Children's Illinois Therapy Services offers occupational, physical and speech therapy, delivered by therapists who specialize in working with kids. Appointments are available Monday through Friday for kids of all ages.
The bright, state-of-the-art clinic is designed specifically for the pediatric population, featuring rubber flooring, a sensory integration swing, private treatment rooms, dimmable lights and much more. It's equipped to support each child's development stage and individual therapeutic needs, including athletes recovering from an injury.
"It's the same high quality and same gold standard. All of our therapists are trained at Children's," says Sarah Becker, director of therapy services at Children's Illinois. "We're excited to bring this level of care to our families and make it easy to access right in their community."  
Online appointment scheduling and virtual visits are also available through the BJC Outpatient Center.      
For more information or to schedule an appointment, go to www.BJC.org/edwardsville