BJC's Gina Calder named among '75 Black healthcare leaders to know in 2022'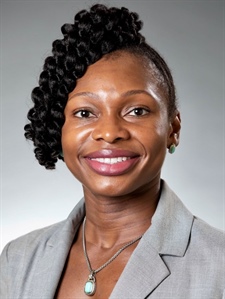 Diversity at the highest levels of health care management is crucial for health care systems to best serve their entire patient population and workforce. In recognition of the important role of Black executives, Becker's Hospital Review has named "75 Black healthcare leaders to know in 2022."
Gina Calder, president of Barnes-Jewish St. Peters Hospital and Progress West Hospital, was recognized among those 75 leaders.
"In her role, Ms. Calder has led the revitalization of clinical service lines and has built a diverse team of leaders," the Becker's article noted. "With her leadership, both hospitals exceeded their 2021 Clinical Excellence Scorecard goals. In addition, she is an aspiring children's author and is finishing her master's degree in business administration from Yale University in New Haven, Conn."
Becker's notes that a 2021 survey from the Chartis Group and the National Association of Health Services Executives found that 46% of surveyed hospitals had at least one Black leader among the organization's top-level executives. In addition, the survey showed that 10% of those top-level positions were filled by Black leaders, 6 percent of CEOs were Black, and 81 percent of diversity and equity roles were held by Black leaders.
"Becker's is thrilled to highlight the amazing work Black leaders and executives are doing in communities across the United States," the article noted. "Their perspective is valuable to build strong organizations, community partnerships and clinical programs promoting health equity and inclusion. They are also elevating the next generation of health care leaders."